1 tag
Watch
*** MERRY XMAS EVERYONE ***
1 tag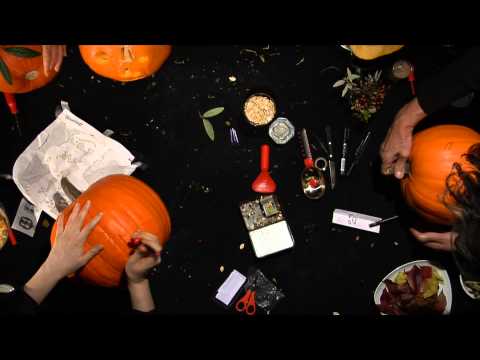 1 tag
2 tags
3 tags
2 tags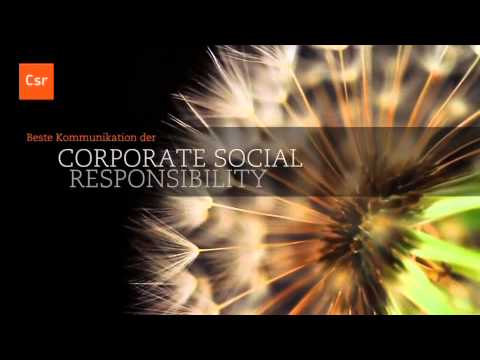 2 tags
preselection for short poetry films
once again I took part in the preselection commission of the 6th Zebra Poetry Film Festival 2012.
2 tags
moderation Trickfilmfest Stuttgart / fan letter
I did the presentation of the International Competition and the moderation of the Animation Talks at the Internationales Trickfilmfestival Stuttgart and got my first fan letter. what a beautiful surprise. "… ich wollte mich bei Ihnen - eigentlich schon letztes Jahr - für Ihre wundervollen Moderationen beim Internationalen Wettbewerb bedanken. Ich besuche die Veranstaltung seit vielen...
2 tags
lecture "dance and film"
I did a lecture on "Choreographing the dialog between performer, camera and editing in Hollywood Musicals" at Codarts Rotterdam, as part of the research project One of A Kind of Professor Jiri Kylian.
3 tags
Moderation at the Berlinale Shorts 2012
1 tag
moderation Caligari Föderpreis
I did the moderation for the awards of the Caligari Förderpreis.
3 tags
interviews
these are the interviews i did for HELLO ETSY Berlin2011 Douglas Rushkoff Natalie Chanin Tom Hodgkinson Judy Wicks Tony Greenham Charty Durrant
1 tag
Watch
every year i make a christmas card in video for my friends. last year's card made its way to signature brand in the US (thanks brigitte!) who then asked me to do a christmas card for them this year. this is what me and my friends did. and this (above) is a little making-of.
4 tags
Faust-Camp
The Elbphilharmonie Hamburg together with K3 held a "Faust-Camp" for teenagers and young adults during the autumn holidays. Annika Schmitz (music) and musicans from the Ensemble Resonanz, Friederike Lampert (dance), Liz Rech (performance) and me (video)  held the workshops, using the silent movie "Faust" by F.W.Murnau as a starting point. impressions from the workshop and...
2 tags
mentor
I learnt a lot by being a mentor for Keith Lim's final piece for his MA in solo performance at Hochschulübergreifendes Zentrum Tanz Berlin.
1 tag
visualizing marathon
I helped a bit with research on organisation to bring the visuazlizing marathon 2011 to Berlin.
4 tags
teaching
I was asked to teach at the HTW Berlin on a regular basis. The course is about how to put on a great event, in this case the "Goldener Funke - Deutscher Preis für Wirtschaftkommunikation".
2 tags
interviews for hello etsy
Preparing for interviews I will be doing with all the interesting speakers of HELLO ETSY. The sumit will take place in Berlin from on September 17th and 18th 2011. Come and join us, even if you are not in berlin! update: some of them  (eg. Douglas Rushkoff, Natalie Chanin) are online already, all of them will be there mid january.
2 tags
WUNDER at Deichtorhallen Hamburg
I made two video installations for the WUNDER (miracles) exhibition at Deichtorhallen Hamburg. One is called "Magic gestures" and can be found in the childrens section. The other one is "Alice" (see photos below). It's my fourth collaboration with the inspiring PRAUTH. The exhibtion continues until February 5th 2012.
2 tags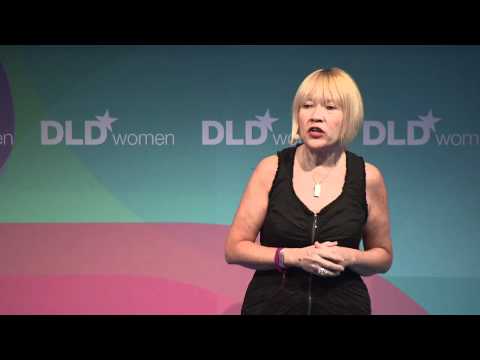 3 tags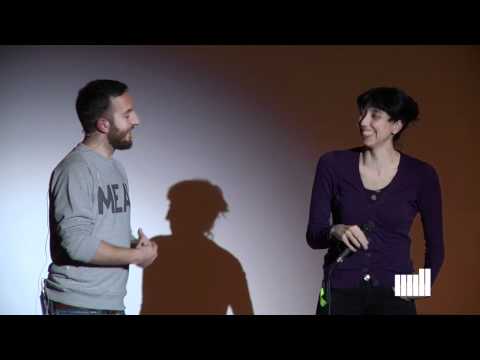 3 tags
Watch
It was great fun animating the beautiful "lichtkisten" (light boxes) with and for Clemens Tissi, to be presented at a special show case at the Milan Furniture Fair.
2 tags
film talk
I am moderating the International Competition and the Film Talks at the Internationales Trickfilm-Festival Stuttgart.
1 tag
vetter aus dingsda back on stage
Der Vetter aus Dingsda ,for which I did the video projections, will be shown again at the Komische Oper Berlin.
1 tag
jury
I am member of the  jury for the national competition, together with filmmaker Thomas Frick and journalist Ekkehard Knörer at the Filmfest Dresden.
2 tags
tanzstück 4 in hamburg
Showing Tanzstück 4 at Kampnagel Hamburg, for which I do the video.
1 tag
pictoplasma in brussels
Presenting Pictoplasma at Anima 2012 in Brussels.
1 tag
talking about films
Berlinale Shorts. i will do the q&a on tuesday at 5:45pm and friday 5:45pm at collosseum. saskia walker and me will host the filmmaker's talk on wednesday at 6pm at arsenal 2. come and join us.
1 tag
2 tags
Watch
organized my first lip dub, had great fun and can't wait to do another one. direcotr: Yosi Taguri camera: Tassilo Letzel props + art work: Rina Donnersmarck organisation: Anna Henckel-Donnersmarck assistant: Nora Abousteit Gali Ross Alexander Henckel-Donnersmarck Pierre Ostrowski technical support: Melanie Landa organisation support: Sabine Schmid producer: Franziska Deecke inspiration:...
2 tags
tanzstück 4 in amiens
showing tanzstück 4 in amiens, for which i do the video projections.
1 tag
berlinale shorts
here they are, the 25 films we selected for the upcoming Berlinale 2011
1 tag